Add your picture to join the UN75 movement
UN75 Shaping Our Future Together.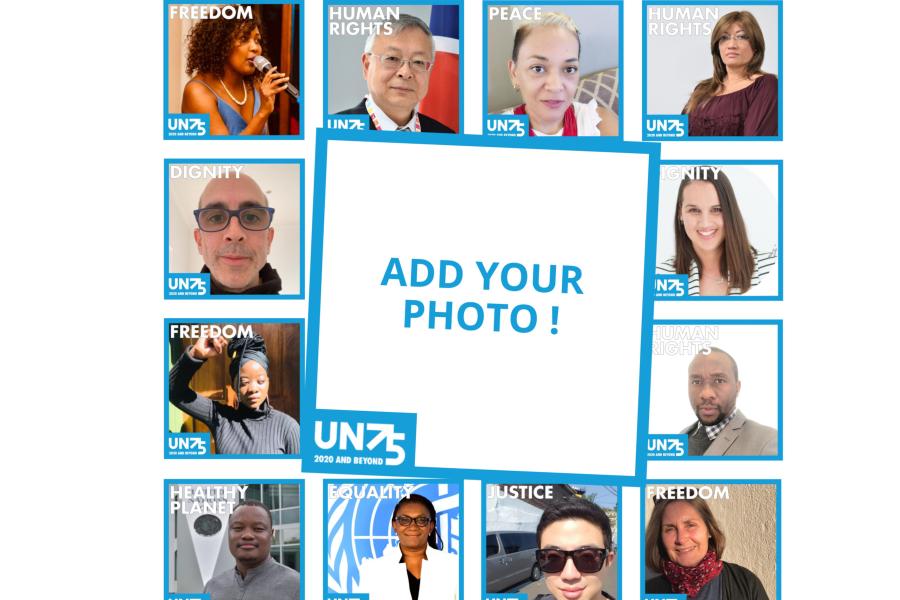 In October, the United Nations will celebrate our 75th anniversary. Leading up to this milestone, discussions have taken place in all settings, from classrooms to boardrooms, across the world. In order to reach as many people as possible, we have built partnerships with youth, civil society, business and media organizations. Now, we want to hear from you! More than ever, your voice matters.
The purpose of the campaign is to generate renewed support for multilateralism whilst also seeking to make global decision-making and governance more inclusive and accountable. We hope the campaign will lead to:
Robust, compelling data to shift national and international policies and debates.
Deeper engagement with global issues by a critical mass of stakeholders.
More diverse and sustainable partnerships to address them.
The first-ever global repository of crowd-sourced solutions to tackling major challenges and strengthening global governance.
Positioning the UN as a listening organization that welcomes challenging discussions and engages directly with stakeholders from all sectors.
Add your photo to one of our photo filters that carry the key words from the UN Charter – also celebrating its 75th anniversary this year – and share with your friends on your social media platforms using the hashtag #UN75. Join us!
UN entities involved in this initiative
Goals we are supporting through this initiative