Our Team in Namibia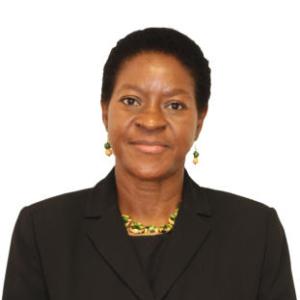 Rachel Odede
UNICEF
UNICEF Representative
Rachel Odede is the United Nations Children's Fund (UNICEF) Representative to Namibia, and served as the Resident Coordinator (RC) to Namibia ad interim (a.i.) from April 2018. Rachel Odede has been working for United Nations Children's Fund (UNICEF) for over 25 years across the globe.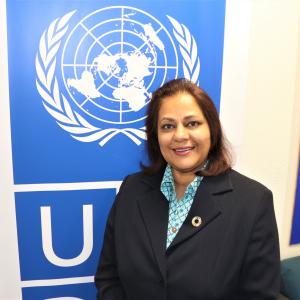 Alka Bhatia
UNDP
UNDP Representative
Ms. Alka Bhatia is a national of India and has 30 years' experience in poverty alleviation, trade and sustainable development. She has vast experience in providing strategic policy advise on sustainable development to Governments and UN Country Teams.
Alti Zwandor
UNAIDS
Country Director
Dr Alti Zwandor is a Public Health Specialist with with over 36 years public health and development work experience in developing settings in Western, Eastern and Southern Africa. A national of Nigeria, Dr Zwandor started her development work in the early 1980s with the Plateau State Ministry of Health where she was clinician in government and mission hospitals.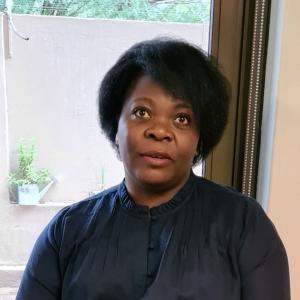 Bernadette Mutakale Muteshi
UNHCR
UNHCR Head of Mission
Bernadette Muteshi, is the Senior Legal Officer, heading the UNHCR Office in Namibia. She is a graduate of International Law and Diplomacy, and has a cumulative total of over 18years UN working experience, across 13 countries in Africa, Asia, Europe and the Middle East.
She is a Kenyan national.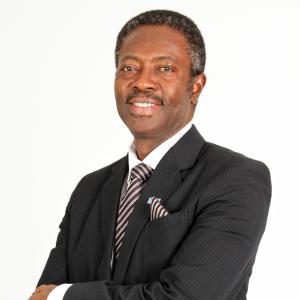 Dr Charles Sagoe Moses
WHO
Representative
Dr. Charles Sagoe-Moses has an extensive medical background and has worked with the World Health Organization across Africa.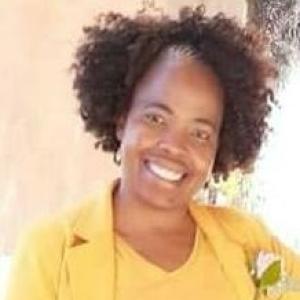 Florence Situmbeko
IOM
IOM Officer in Charge
Ms. Florence Situmbeko, a national of Namibia is currently serving as the Head of Office of IOM.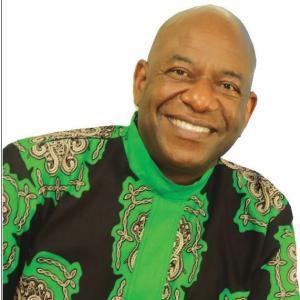 George Fedha
WFP
Country Director
George brings to Namibia over 30 years of experience in development and humanitarian cooperation, partnerships, resource mobilization, strategy and operations, including 15 years in senior leadership positions. A Kenyan national, George holds a PhD in Human and Organisational Systems from Fielding Graduate University, Santa Barbara, California, USA.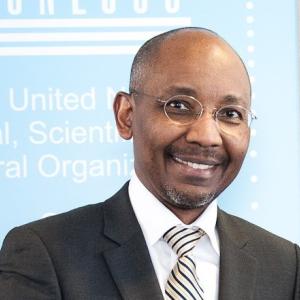 Moussa-Elkadhum B. Djaffar
UNESCO
Representative
Mr. Djaffar Moussa-Elkadhum (goes by Moussa) is a national of Comoros and was appointed UNESCO Head of Office and Representative to Namibia and assumed his duties on 4 December 2018. Before joining UNESCO in 1992, Moussa worked for UNFPA. He holds degrees in economics, statistics, demography and public administration and is part of several professional organizations.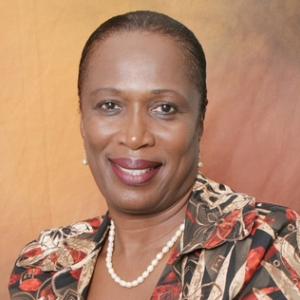 Ms. Sheila Roseau
UNFPA
UNFPA Namibia Country Representative
Sheila Roseau is a renowned gender specialist and development manager. Before joining UNFPA in 2013 as Director of the Sub-Regional Office for the English and Dutch speaking Caribbean of UNFPA, and Representative in Jamaica, she worked for the Government of Antigua and Barbuda as the Executive Director of the Bureau of Gender Affairs for eighteen years. She served as the Deputy Regional Director for UNFPA Latin America and the Caribbean Office (LACRO) based in Panama for four years prior to her recent posting in Namibia. She holds a Master of Business Administration, Public Sector Management and BA(Hons) Social Science with Social Policy.

She holds a Master of Business Administration, Public Sector Management and BA(Hons) Social Science with Social Policy.