"COVID-19: An Emerging Development Challenge, but opportunity for the Sustainable Development Goals (SDGs) in Namibia."
The Policy Brief positions Economic Transformation in the context of COVID-19 and analyses how Namibia is currently fairing, through a socio-economic impact assessment in order to generate short, medium- and long-term recommendations in addressing COVID-19.
The Policy brief underlines that crises can be opportunities for countries to recalibrate their policies and actions towards implementation of more long-term sustainable economic transformation strategies that feed into national visions. For Namibia, this can mean strengthened commitment to diversifying sources of revenue. It also means enhancing economic diversification through beneficiation, natural resources value chain, alongside the range of complementary policies including human capital development and economic governance.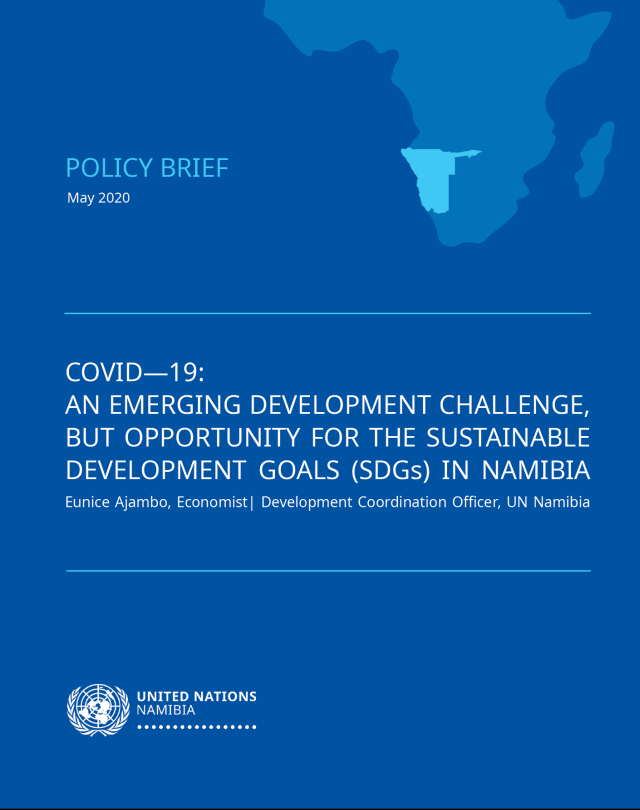 Goals we are supporting through this initiative