UNAIDS Executive Director, Winnie Byanyima visits Namibia ahead of United Nations High-Level Meeting on AIDS
Ms Byanyima will conduct several high-level meetings, as well as visit community sites in Windhoek.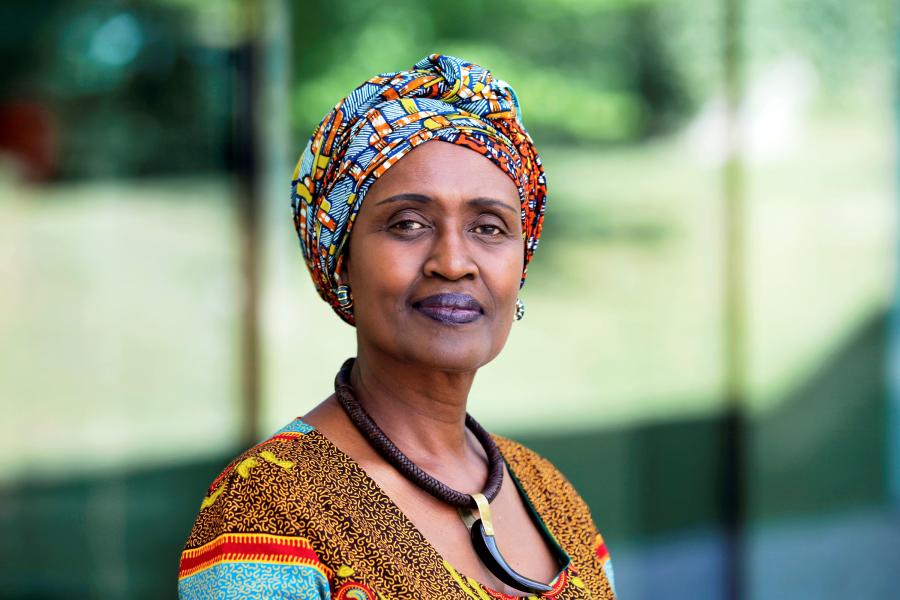 Photo | UNAIDS
Yesterday, UNAIDS Executive Director Winnie Byanyima kicked off a three-day official visit to Namibia, until 14 April 2021. Her visit follows the UNAIDS Programme Coordinating Board (PCB) adopting the Global AIDS Strategy 2021‒2026: "End Inequality. End AIDS.", in late March 2021. Namibia, as Chair of the PCB, played a significant role in facilitating the adoption of the strategy.
Ms Byanyima's visit precedes the United Nations High-Level Meeting on AIDS which takes place in New York in June 2021 and of which Namibia is a co-facilitator, along with Australia.
Namibia has demonstrated great success in its AIDS response. It achieved the ambitious UNAIDS 90‒90‒90 treatment targets two years ahead of the 2020 deadline. Currently, in Namibia, 95% of people living with HIV know their HIV status; 90% of people who know their status are on HIV treatment and 91% of people on HIV treatment are virally suppressed.  
Despite this great progress, AIDS is not yet over. In 2019, there were 1400 new HIV infections among adolescent girls and young women between the ages of 15 and 24 in Namibia, almost double the number of new infections (600) among their male peers.
It is therefore critical that the AIDS response continues to gain momentum, amid the colliding pandemic of COVID-19, to ensure that these gains are not lost.
While in Namibia, Ms Byanyima will conduct several high-level meetings, including with Hage Geingob, President of Namibia, and Monica Geingos, First Lady of Namibia. Ms Byanyima will conduct site visits to community projects in Windhoek, as well as participate in dialogues with young people and women leaders.
Contact UNAIDS Windhoek | Johanna Nambahu| tel. +264817389420 | nambahuj@unaids.org
UNAIDS
The Joint United Nations Programme on HIV/AIDS (UNAIDS) leads and inspires the world to achieve its shared vision of zero new HIV infections, zero discrimination and zero AIDS-related deaths. UNAIDS unites the efforts of 11 UN organizations—UNHCR, UNICEF, WFP, UNDP, UNFPA, UNODC, UN Women, ILO, UNESCO, WHO and the World Bank—and works closely with global and national partners towards ending the AIDS epidemic by 2030 as part of the Sustainable Development Goals. Learn more at unaids.org and connect with us on Facebook, Twitter, Instagram and YouTube.
UN entities involved in this initiative
UNAIDS
Joint United Nations Programme on HIV/AIDS