Africa on the Rise
AfCFTA Secretary-General Wamkele Mene met with private stakeholders to discuss the groundbreaking trade agreement during his recent visit to Namibia.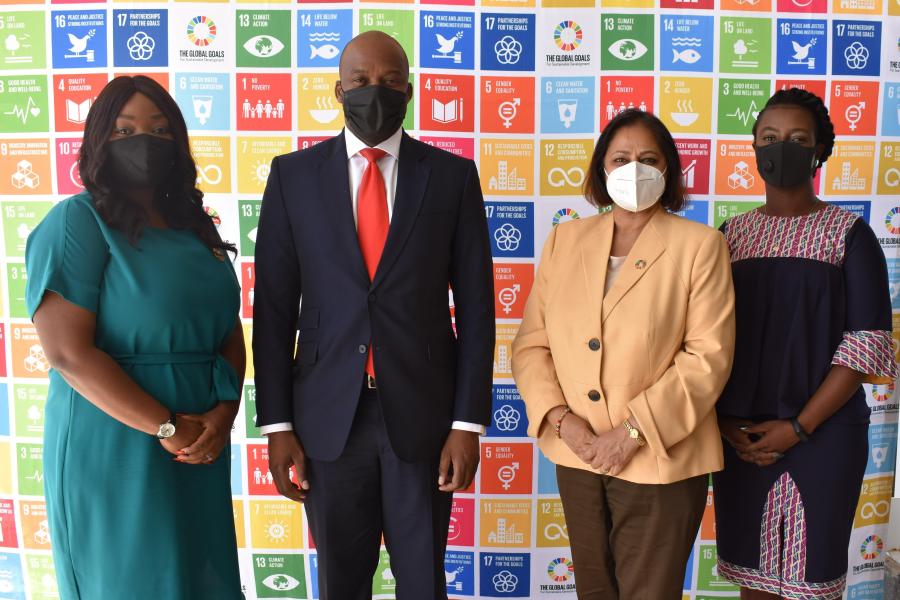 Photo | UNIC
7 April 2021, Windhoek – During his official visit to Namibia, African Continental Free Trade Area (AfCFTA) Secretary-General, H.E. Wamkele Mene, took the opportunity to meet with key private sector stakeholders to promote and champion the creation of the AfCFTA Agreement.
Commencing on 1 January 2021, the AfCFTA removed substantial barriers to business across 54 of the 55 African Union Nations which will lead to an estimated 52% boost in intra-African trade by 2022, according to the United Nations Economic Commission for Africa (UNECA). The amount of participating countries makes it the largest free-trade area in the world. This landmark achievement is one giant step towards the economic advancement and prosperity of Africa.
The engagement with H.E Mene was a joint-venture between the UN Namibia and the Namibia Trade Forum (NTF), who committed their efforts towards driving the awareness and benefits of the AfCFTA.  Stacey Pinto, the Chief Executive Officer (CEO) of the NTF, reiterated at the meeting, that "the most critical thing we can do is to ensure that we are working together to create an environment where businesses can thrive."
Although trends in intra-African trade point toward progress, trade within Africa remains very low in proportion to total global trade, highlighting the need for enhancing intra-African trade. The tides however look promising with the operationalisation of the African Continental Free Trade Area (AfCFTA) and  Namibia is one of the countries set to benefit from the AfCTA, particularly offering opportunities for economic diversification and value chain development.
The AfCFTA is a fundamental commitment towards private sector engagement, and it creates fertile ground for Namibians to seek public-partnership engagements beyond and across  borders.
H.E. Mene visited Namibia one week after he signed a strategic partnership agreement with the UN Development Programme (UNDP) in New York, USA.  The aim of this agreement is "to promote trade as a stimulus for Africa's socioeconomic recovery from the COVID-19 crisis, and as a driver of sustainable development particularly for women and youth in Africa, in line with the 17 Sustainable Development Goals (SDGs) and Agenda 2063, Africa's development blueprint."
LINK: https://au.int/en/pressreleases/20210329/afcfta-and-undp-sign-strategic-partnership-agreement-promote-trade
UN entities involved in this initiative
UNIC
United Nations Information Centre
Goals we are supporting through this initiative