Socio-Economic Recovery Plan Report SUMMARY 2020
The aim of the Socio-Economic Recovery Plan (SERP) is to define the Key Strategic Interventions (KSIs) that the UN System in Namibia will implement to support the Government's national recovery drive to mitigate the impact of the COVID-19 pandemic on the country's economy, social sector and, in particular, its most vulnerable populations. These interventions are structured around the five pillars of the UN Framework for the Immediate Socio-economic Response to COVID-19.
Moreover, the SERP could provide strategic interventions with a more medium and long-term focus to address key issues in line with the objectives of the 5th National Development Plan (NPC, 2017), the Harambee Prosperity Plan (HPP), the 2030 Agenda and the upcoming 6th National Development Plan. The overall objective is to create a more resilient and transformed economy that can put Namibia on the path to inclusive, sustainable economic growth and development.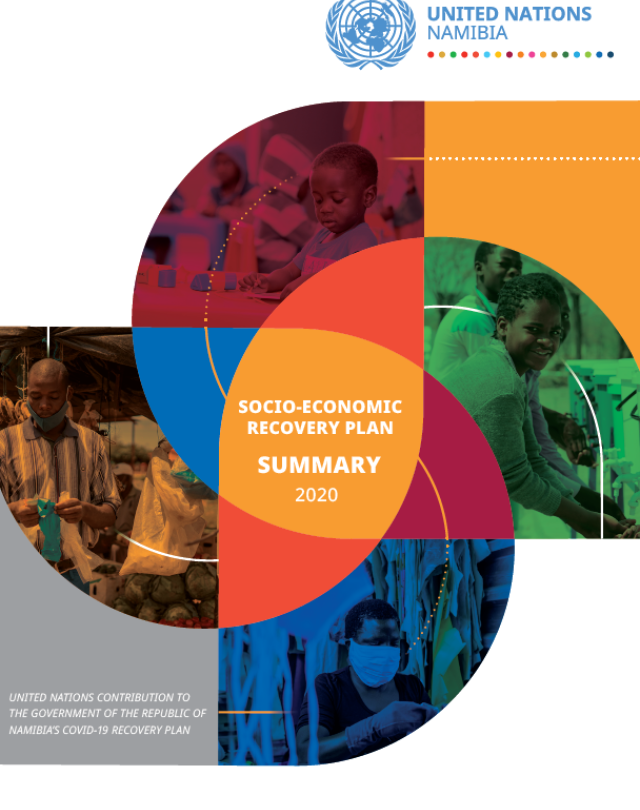 Goals we are supporting through this initiative