Socio-Economic Recovery Plan Report 2020
Not only has COVID-19 continued to claim lives and pose a severe threat to increases in poverty, inequality and unemployment levels as well as reversals in living standards, the measures implemented to contain the spread have also caused economic and societal distress and additional challenges. It is with the aim of contributing to Namibia's response and recovery from the pandemic that the COVID-19 Socio-Economic Recovery Plan (SERP) has been commissioned by the United Nations System under the technical leadership of UNDP with input from all other UN Agencies in the country.
As per the Socio-Economic Impact Assessment that preceded the SERP, the defined interventions of this Plan are premised on the five (5) strategic pillars of the United Nations Framework for the Immediate Socio-Economic Response to COVID-19. The defined interventions based on these pillars are aimed at supporting the Government and people of Namibia in their effort to build back better and emerge from the adverse economic and social impacts of the pandemic on the economy and people in the medium term (12 to 18 months).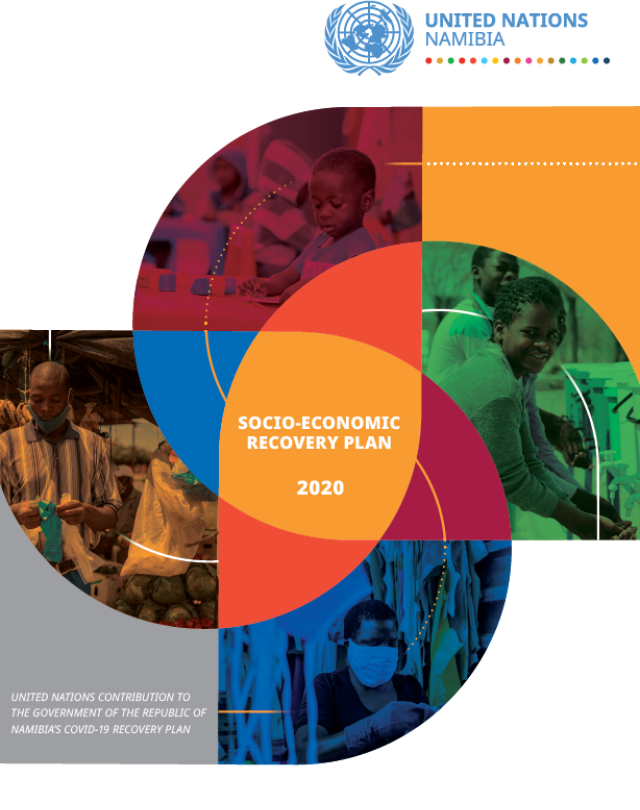 Goals we are supporting through this initiative