Story
UN SDG Book Club African Chapter Interview Series: Olubunmi Aboderin Talabi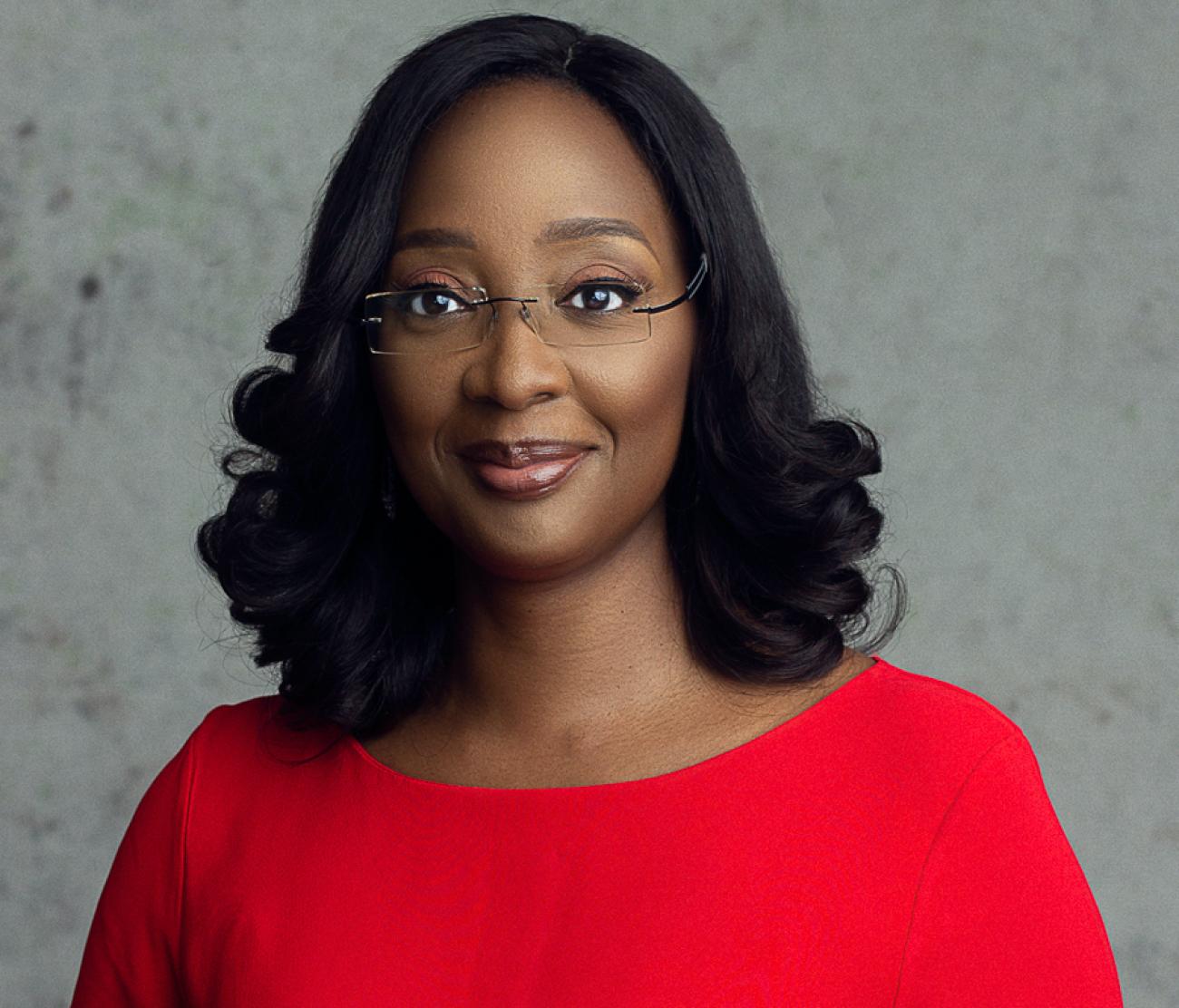 'Why Do You Wash Your Hands?" is included in the reading list for SDG 6 (Clean Water and Sanitation) as an Honorary Indigenous African Language book.
About Olubunmi:
Olubunmi Aboderin Talabi is the founder of publishing house Clever Clogs Books and convener ofthe Akada Children's Book Festival. She is also Chairperson of the Association of Children's Authors & Illustrators of Nigeria. Passionate about creating visually-engaging, culturally-relevant content for children, she has a desire to see steadily increasing literacy rates within her community. A woman of diverse competencies, Olubunmi was Executive Council Chairperson of Women in Management, Business and Public Service (WIMBIZ) for 2018 and 2019. A member of the Media and Publicity Sub-Committee for the 2019 Nigerian Economic Summit, she sits on the board of Punch Nigeria Limited; Punch Commercial Printing; Punch Media Foundation and is a board member of the Lagos Chapter of Young Presidents' Organization.
A prolific writer, Olubunmi's articles cover a range of areas: sanitation, commerce, agriculture, resource maximization, and land use in Nigeria. Her collaborations with talented artists ensure the creation of beautifully-illustrated children's picture books designed to make reading attractive, inspire innovation and excite children, parents and teachers. Her published works include: Tobi Visits the Conservatory; Kob the Antelope; Diary of a Toddler; Tobi Bakes A Cake; Tobi Learns To Swim and Why Do You Wash Your Hands? (www.cleverclogsbooks.com).
Articles written by Olubunmi have been published in: The PUNCH, BusinessDay, Guardian, The Nation, Vanguard, New Telegraph, Sun, This Day and others.
Olubunmi has a Bachelor's degree in Economics from City University London. She has completed the General Management Program at Harvard Business School and the Advanced Management & Leadership Program at Oxford University Said Business School. She is a member of: Institute of Directors of Nigeria; Young Presidents' Organization; Corporate Governance Society of Nigeria and Harvard Business School Alumni Association of Nigeria.
Olubunmi has read her books and given keynote speeches at numerous conferences, schools, bookclubs, and events in various parts of Nigeria and internationally.
Why do you write children/young adults books? Tell us about the attraction of this genre.
The primary purpose of my books is to encourage a love of reading in children. My focus is to nurture the concept of reading for pleasure and make reading a fun recreational option for today's children. My books are deliberately not over- didactic but there is always a purpose, always a message and these are tools for sparking conversation between parents and their children. It is my hope that my books will be bedtime story favourites for children everywhere.
It's important that children have a wide variety of well-written, age-appropriate books from which to choose. I made the decision to start writing children's books in 2016 when I realised that we simply don't have enough readily-available picture books specifically for children living in this continent.
There are many points of view in life, and children's books by indigenous authors helps to make sure that more points of view are represented and presented to children from the moment they start to read. I write my books to help tell our stories, develop our narrative and to give children protagonists who look like them and or live in their kind of environment. This helps to build up their self-esteem and helps them to understand that there is also worth, value and credibility in the culture to which they were born.
These things, in part, formed my decision to start writing for children and what I love most about writing for children is their enthusiasm about my books and their reaction when a new book comes out. Their pure delight in the books, their love of the characters, and their requests for more books to read are my biggest inspiration and reward. Meeting the readers, seeing them read the books, hearing what they and their parents have to say about the books are a constant source of encouragement and fuel the drive to keep going.
Talk to us about your book in the context of relevant the SDG(s). How does it address SDG concerns?
Why Do You Wash Your Hands? is an illustrated children's book that tells an engaging story about when, why and how we wash our hands. It addresses SDG 6: Clean Water and Sanitation. Handwashing, as we all know, is a simple way to avoid communicable diseases and prevent frequent visits to the hospital. My book shows young readers and their care givers at least 13 different occasions when they should wash their hands.
The book is published in English; Igbo; Hausa; and Yoruba. It was released in honour of Global Handwashing Day (October 15) and in line with the UN's Year of Indigenous Languages (2019). Itis culturally-relevant, enlightening, and entertaining. This makes it ideal for parent-child discussions as well as being excellent bedtime story material. The pictorial illustrations further demonstrate the hand washing exercise whilst enhancing comprehension for young readers.
Tell us about the research process for your books in general, and for Why Do You Wash Your Hands? (Gini Mere I Ji Akwo Aka Gi?) in particular?
In general I do a lot of reading and I also observe what happens around me. For Why Do You Wash Your Hands? in particular, I did research at a hospital facility. I also looked into what the medical profession tells people about handwashing and I searched online for facts about handwashing.
My books are primarily "here and now realism" books, in other words I write about everyday occurrences and distill them into components that a child can understand. I draw inspiration from things that adults may view as mundane but children view as exciting, such as washing your hands or eating a meal together, and so on.
How do you work with your illustrator? Walk us through the process.
Once the manuscript part is ready then an author has to decide if she wants to find a publisher to take the book to market or self-publish. If you are going the traditional publishing route, then the publisher will take care of commissioning the illustrator. If however you are self-publishing you'll need to pick your illustrator carefully.
I start by selecting the illustrator whose style best suits the story. We agree on the terms and conditions, price, payment plan and the timeline, then we sign a contract. I then compile a detailed illustrator's guide. This helps me to organise my thoughts and confirm that all the parts that make up the book are ready and properly placed. The illustrator's guide is like a manual for the book. It contains the manuscript, the production notes, pagination guide, the info for the imprint page, the back page, the book spine and so on. Once the guide is complete, I send it to the illustrator.
The illustrator then commences work first in sketch form, to make sure that she understands whatthe author has in mind. Once amendments have been made, the sketches are signed off, then the illustrator does the colour work. If the illustrator is also the book designer, the illustrator will place the text as well. Once I sign off on the approved draft, the illustrator finalises the pages and prepares the files to be sent to the printer. For most of my books this process takes on average 3 months, however, there was one project that took over 8 months to illustrate, so patience is useful.
What are the advantages and disadvantages in modelling characters after people you know?
Most writers write about things or people they know or have researched extensively. The advantage of modelling characters after people you know is that it gives your writing added authenticity. A disadvantage is that not everyone wants characters in books modelled after them, particularly if the character is in someway unsavoury. They may also view it as an invasion of their privacy.
What in your opinion are the most important elements of good writing?
Young or old, readers of fiction want the same thing: a well-written, entertaining story with which they can relate. As simple as they may seem, children's books, just like books for adults, need a clearly conceptualised setting; interesting characters; engaging dialogue; a cohesive plot; a distinct voice and good editing. Even baby books (those near indestructible board books with no words or few words) also need well- thought out settings and relatable characters. Above all, for children's books you need dynamic illustrations that help move the story along; retain the attention of a young reader and give the story depth. Children want to be entertained even while they are learning. They want books with lots of colourful illustrations; concise words that go directly to the point; topics relevant to something they are going through; or themes that resonate.
If you could meet any one of your characters, from any one of your books, which would it be? What kind of conversation do you envisage having?
I am fascinated by people who live selfless lives. would have a conversation with the matron in Why Do You Wash Your Hands? I would talk to her about her motivation for, and experience with, looking after orphaned children.
In view of your book's status as a UN SDG Book Club Africa book pick, what would youlike to see in terms of impact and reach?
What I would really like is for policy makers to please support local publishing houses by buying copies of their books and placing these books in public libraries. Organisations with excess fundscould also please set up public libraries. This is what I would like to see in terms of impact and reach of my books generally. For Why Do You Wash Your Hands? specifically I would like it be instrumental in the adoption of better hand hygiene habits by people across the world.
Finally, what words of wisdom do you have for today's children, growing up in oursocial media and screen dominated world?
Confirm humanity. Be more connected to people than to your devices. Look up from your phones and communicate in person with those around you. And lastly, wash your hands, wear your face mask when appropriate, and practice all necessary precautionary measures. Stay healthy and stay safe.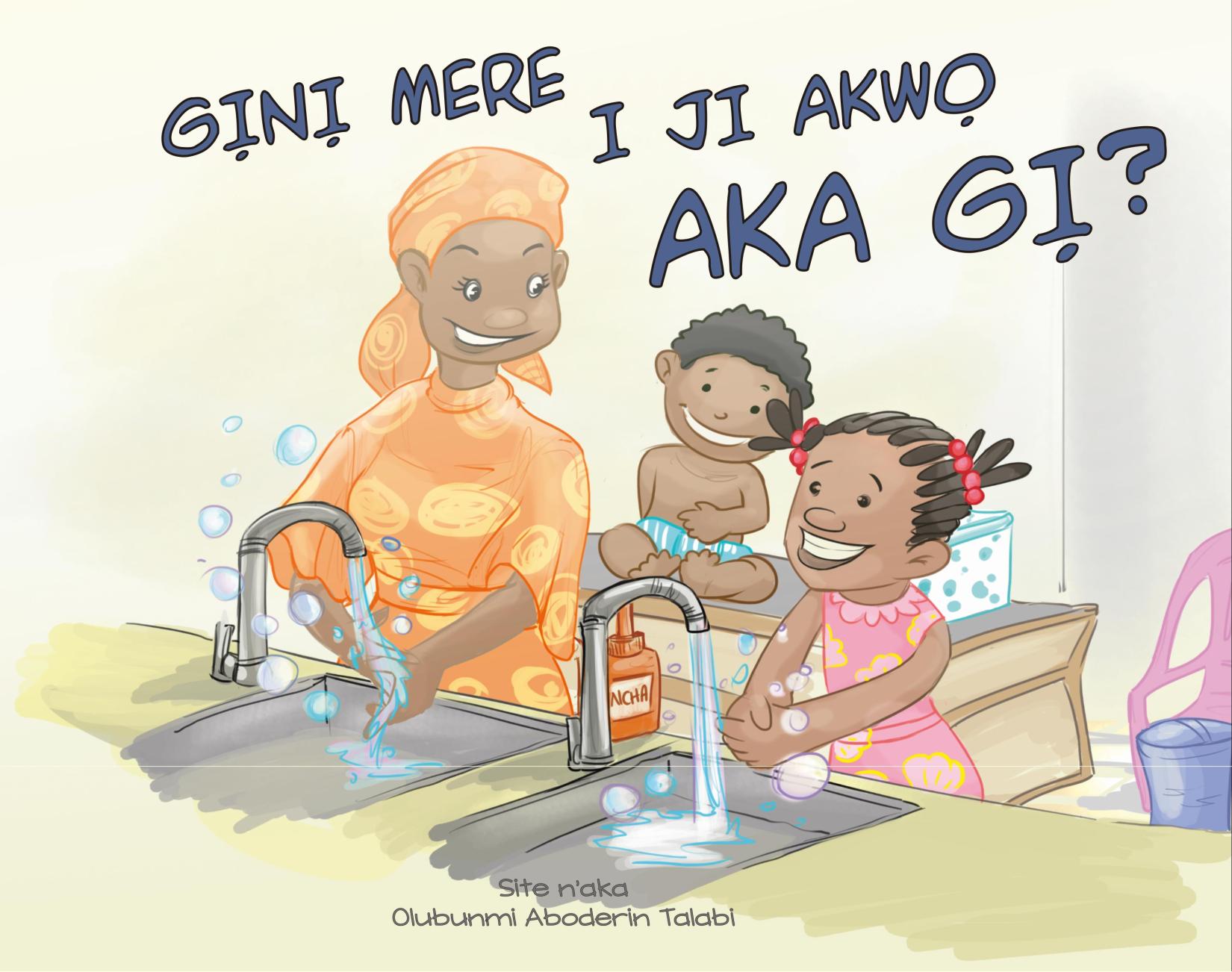 Written by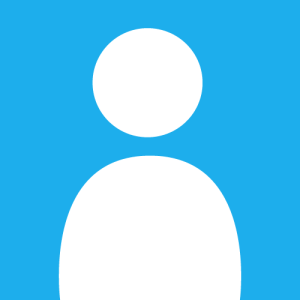 UN Communications
RCO
Comms and Media Unit
UN entities involved in this initiative
UNIC
United Nations Information Centre