Story
UN Namibia staff explores the use of TCM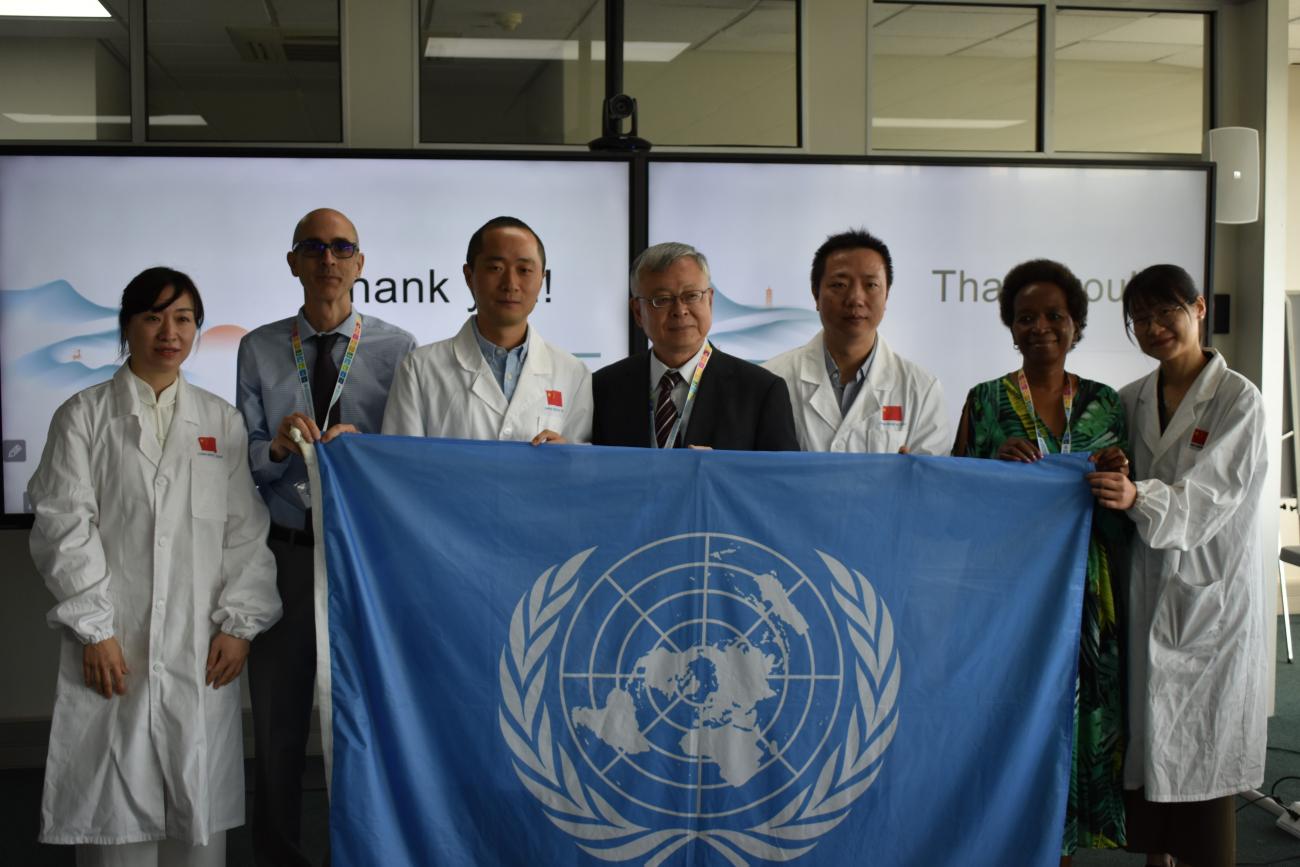 Traditional Chinese Medicine (TCM) is about creating bodily balance to maintain health and wellness.
The UN Namibia Family celebrated UN Staff day on 25 October with the Chinese Medical Team.
Initially based at the Katutura Hospital in Windhoek. The introductory session kicked off with a theoretical session into TCM and its benefits, followed by practical examples of its application with the use of movement and concentration exercises, cupping, acupuncture and Tuina.
In particular, the COVID-19 pandemic had a huge impact on the mental well-being of staff, dealing with losses within their family circles, retrenchment of spouses and the outbreak of the Russo-Ukrainian war added to many already suffering households.
The UN staff attended the session in numbers, actively participating in a mini quiz and exercise movement routine led by the medical team. A light-hearted staff day allowed for a re-connection with those we have not seen in a while. The teasing and joking moments allowed the staff to patiently queue for a diagnostic from the health professionals. The visiting doctors used one of the four major assessments in TCM consultation such as pulse, tongue and or communicating with staff about their ills and pains to prescribe treatment. Staff received cupping, a massage or acupuncture treatment for many health conditions including, sinus, cluster headaches, tennis elbow etc. Those who suffered from backaches and other medical conditions had to visit the TCM clinic for treatment.
TCM has evolved over thousands of years and is based on the theory of Yin and Yang and the five elements (water, wood, fire, metal and earth). Each element is known to heal a different part of the body: water heals the bladder, kidney, bones, and endocrine system; wood heals the liver and gallbladder; fire heals the heart, pericardium and small intestines, and the sympathetic and parasympathetic nervous systems; earth heals the stomach, spleen and all other digestive processes; metal heals the lungs, colon and skin.
According to the National Centre for Complementary and Integrative Health, TCM (specifically tai chi and acupuncture) is a feasible alternative to a traditional cardiac rehabilitation program. TCM has also been known to treat fibromyalgia and can also ease joint pain for breast cancer patients.
UN entities involved in this initiative