Two confirmed COVID-19 cases in Namibia
During a press briefing on 14 March 2020 at State House, the President of Namibia, H.E. Dr. Hage G. Geingob confirmed two cases of COVID19 in Namibia.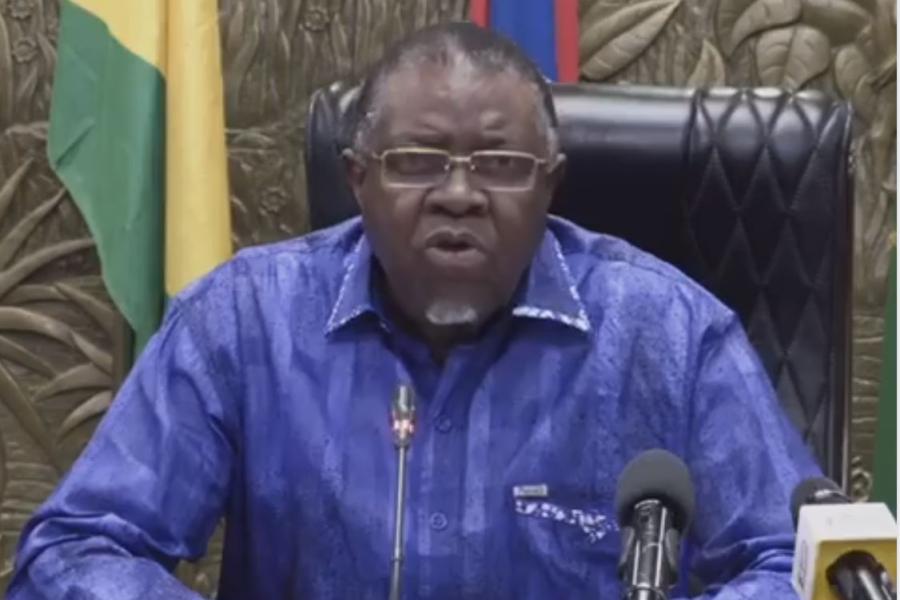 Photo | Presidency Namibia
"The health of Namibians is the first priority. Appropriate precautionary measures must be taken," Geingob said. To protect Namibians, the President called off the countries 30th Independence Celebrations scheduled at Independence Stadium, noting that the swearing-in ceremony would take place at State House. He further noted that the finances designated for Independence Celebrations would be diverted to the fight against the Coronavirus.
The President underscored the suspension of inbound and outbound travel to and from Qatar, Ethiopia and Germany with immediate effect for a period of 30 days. Furthermore, the suspension of big gatherings for 30 days was called upon as well as a lockdown of a school, Windhoek Gymnasium with immediate effect for two weeks. All Namibian Government officials' and State-Owned Enterprises travels was also suspended.
*Source: Statement by H.E President Hage G. Geingob following Confirmation of Two Cases of COVID19 on Namibian Soil.
UN entities involved in this initiative
WHO
World Health Organization