Rights in the time of COVID-19
Right now, we are facing an unpredictable and highly dynamic situation as a global community. However, as we have seen from the solidarity, support and power of communities in the HIV epidemic and already in communities responding to the COVID-19 pandemic, the response must not be fear and stigma.
We need to build a culture of solidarity, trust and kindness. Our response to COVID-19 must be grounded in the realities of people's lives and focused on eliminating the barriers people face in being able to protect themselves and their communities. Empowerment and guidance, rather than restrictions, can ensure that people can act without fear of losing their livelihood, sufficient food being on the table and the respect of their community. Ultimately it will give us a more effective, humane and sustainable response to the epidemic.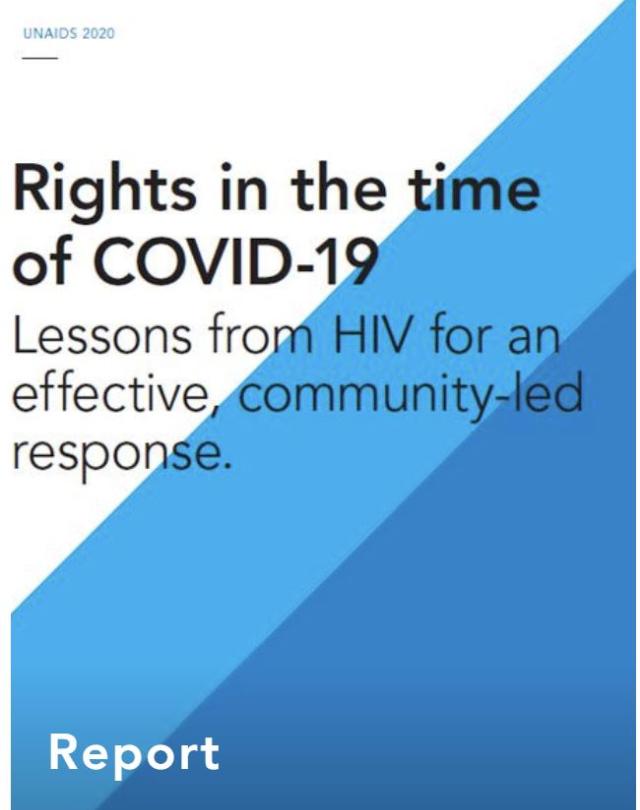 Goals we are supporting through this initiative