UNFPA in support of Ministry Of Gender Equality And Child Welfare organise training workshop for media professionals in TV and Radio on gender-based violence
" We believe in gender equality and the empowerment of women as an enabler for achieving all the sustainable development goals."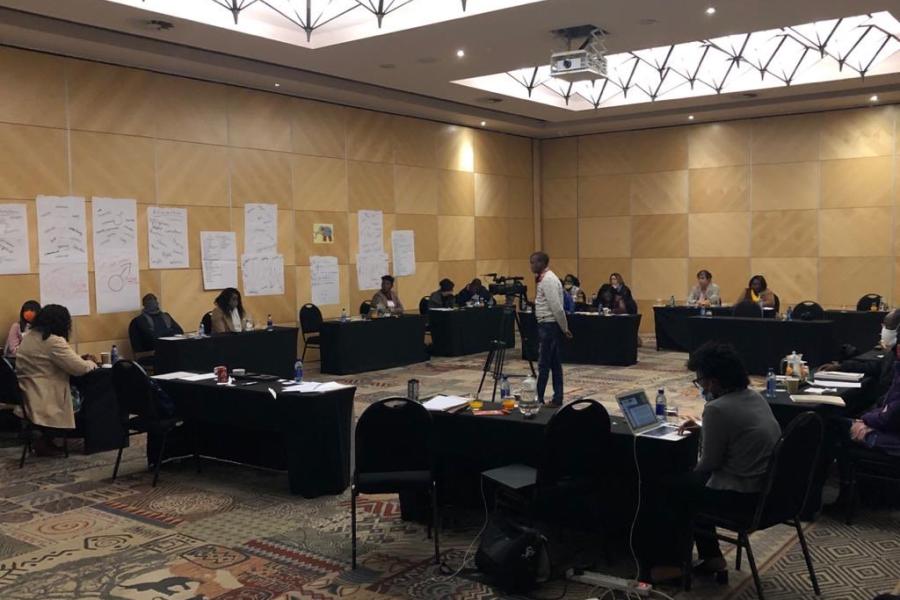 The Ministry of Gender Equality, Poverty Eradication and Social Welfare with the support of UNFPA Namibia organised a training workshop from 21-23 July 2020 with media professionals in TV and Radio on prevention and response on gender-based violence at the Windhoek Country Club.
We believe that media reporting on violence carries an essential role being an agent of transformative change-using power to be a driver of a paradigm shift in public norms and values that are harmful and discriminatory. Right now, women and girls remain vulnerable and face discrimination and violence in societies whether it is in peaceful times or humanitarian setting like COVID-19.
Participants from NBC TV and Radio engaged on how to prevent and respond to GBV. The GBV Training Resource Kit complements the National Plan of Action on Gender-Based Violence 2019-2023. The main objective of the toolkit avails a common tool for all stakeholders involved in training and facilitation to harmonise messages given, methodologies and objectives.
We find it equally important to train media professionals on how to approach survivors for their stories; to amplify the voices of women, girls, men and boys and confronting the silence on GBV issues.
In closing, UNFPA is committed to its vision to advance the rights of women and girls including ensuring that women and girls are free from violence through the support to Government, Media and other partners. "With GBV as an indicator of gender inequality. We believe in gender equality and the empowerment of women as an enabler for achieving all the sustainable development goals." Highlighted our Programme Specialist on Gender, Letisia Alfeus.
UN entities involved in this initiative
UNFPA
United Nations Population Fund
Goals we are supporting through this initiative