UNFPA partners with UNAIDS to distribute hygiene packs to four clinics in Katutura and Khomasdal
The COVID-19 pandemic has taken a toll on our healthcare system which emphasizes the importance of keeping health workers safe.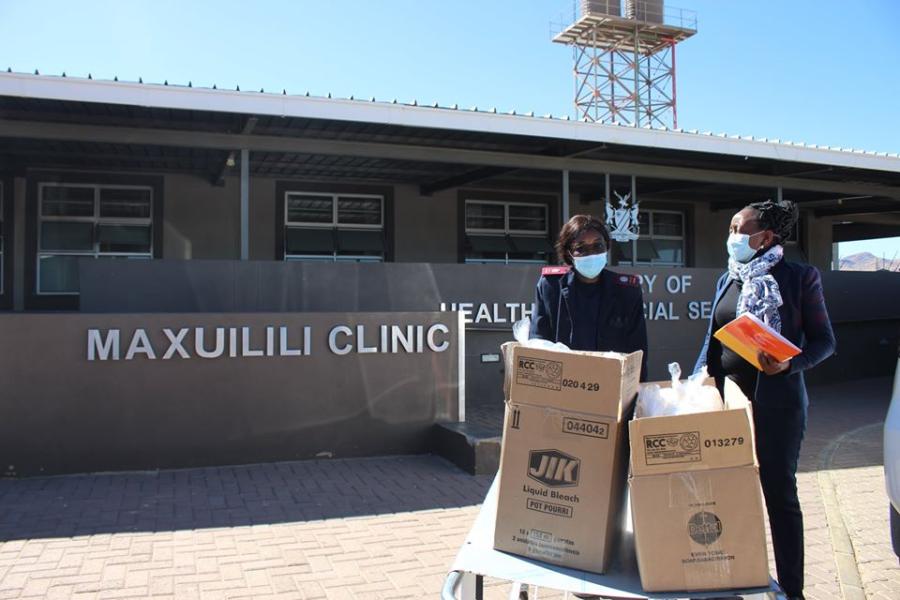 UNFPA in partnership with UNAIDS distributed hygiene packs in four clinics in Katutura and Khomasdal as part of COVID-19 response. The hygiene packs are part of the 10,000 packs donated to Namibia by Reckitt Benckiser (RB) to UNAIDS and aimed at enhancing hygiene practices for marginalized communities and aid in the protection from COVID-19 and other diseases such as hepatitis E and cholera while maintaining and restoring their dignity.
The hygiene packs will benefit marginalized communities and networks of people living with HIV. Each pack contains three-months supply of bar soap and surface cleaner per person.
The hygiene packs were handed over to the nurses in charge of the clinics by our HIV Prevention and Family Planning Specialist, Ms. Grace Hidinua.
UN entities involved in this initiative
UNAIDS
Joint United Nations Programme on HIV/AIDS
UNFPA
United Nations Population Fund